By: Dawn M. Lurie and Zachary Blas Perez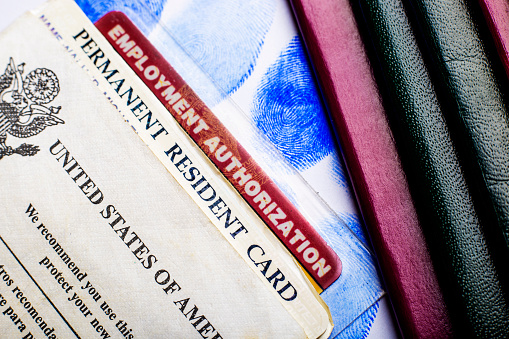 Seyfarth Synopsis: USCIS issued long-awaited guidance on how employers should treat certain E and L spouses' work authorization based on their status when completing the Form I-9. USCIS also confirmed that it will mail updated notices to E and L spouses, who previously received an I-797 approval notice, that can be treated as proof of work authorization.
On March 18, 2022, the United States Citizenship and Immigration Services (USCIS) formalized updated policy guidance on documentation that certain E and L dependent spouses may use to complete Form I-9.
Background
Following the settlement agreement in Shergill, et al. v. Mayorkas, 11/10/2021, No. 21-cv-1296-RSM, the USCIS clarified that E and L spouses would be considered employment authorized incident to their E or L nonimmigrant status, meaning they would no longer be required to apply for an Employment Authorization Document to be work authorized.  At that time, USCIS explained that new steps would be taken to modify the Form I-94 Arrival-Departure Record and allow E and L spouses to be distinguished from E and L children on the face of the document.  USCIS further stated that this notation would be an acceptable List C document for completion of Form I-9.
Completing a Form I-9
USCIS has now updated its Policy Manual to reflect that the E or L spouse notation on Form I-94, specifically E-1S, E-2S, E-3S, and L-2s, may be accepted as evidence of employment authorization under List C of Form I-9.  The Form I-94 record must still be unexpired at the time of verification.  Employers should be prepared to accept and record the Form I-94 of E and L spouses in Section 2 List C of the Form I-9, paying special attention to the new notation on all Forms I-94 from after January 30, 2022.
It is crucial for employers to note the specific designation of this I-94 as a List C, specifically as an Employment Authorization Document issued by the Department of Homeland Security (DHS), otherwise affectionately referred to a List C(7), as it is the 7th List C document listed on the Form I-9.  C7 is a catch-all term for DHS issued documents.[1]
USCIS did not designate the annotated I-94 as a List A, in combination with a foreign passport.  This means that E and L spouses will still need to present List B documentation, along with their I-94 (List C) when completing their Form I-9.  List B documents establish identity.  The fact that the Foreign Passport/ I-94 Combination List A was not listed as an acceptable document in the USCIS guidance is a point of contention.  In fact, it is something that we have asked the USCIS to reconsider in light of the fact that it will likely be difficult for some E and L spouses to obtain certain List B identification documents quickly[2].  We will keep you updated.
The Fine Print
There are other issues that will need to be worked out over time. There are less risk adverse folks that are arguing that the specific notations on the I-94 are unnecessary and are considering accepting the I-94 of an E or L spouse without the new notations (still as a List C document). This is not recommended, as the USCIS has now issued this very specific guidance for employers to follow.  However, it is too early for us to know whether Immigration and Customs Enforcement will consider recording an unendorsed I-94, as a technical or substantive I-9 violation. We will be monitoring any enforcement chatter carefully.
Moreover, USCIS confirmed that it will mail notices to E and L spouses over 21 who received an I-797 approval notice through USCIS or who have an unexpired Form I-94 that USCIS issued before January 30, 2022.  This notice, which USCIS will issue around April 1, 2022, will serve as evidence of employment authorization, together with an unexpired Form I-94 reflecting E-1, E-2, E-3, E-3D, E-3R, or L-2 nonimmigrant status.  As always, nonimmigrants, especially those in this category, should be sure to file AR-11 within ten days of changing residences so that USCIS has one's correct address on file.
Seyfarth Shaw will issue subsequent alerts as the situation continues to develop. Should you have any questions, please e-mail the authors directly or alert your Seyfarth Shaw contact.
[1] Some employment authorization documents issued by DHS include but are not limited to Form I-94 Arrival/Departure Record issued to asylees or work-authorized nonimmigrants (for example, H-1B nonimmigrants) because of their immigration status, Form I-571, Refugee Travel Document (PDF), an unexpired Form I-327, Reentry Permit , Form N-560, Certificate of U.S. Citizenship or Form N-561, Replacement Certificate of Citizenship (PDF, 40.3 KB), or Form N-550, Certificate of Naturalization or Form N-570, Replacement Certificate of Naturalization (PDF, 176.3 KB). A Form I-797 issued to a conditional resident may be an acceptable List C document in combination with his or her expired Form I-551.
[2] In some areas the Social Security Administration is still closed and there have been reported delays in issuing new SS number. The SS number is generally needed to apply for most state issued identification.